Study Abroad Program for students
Clare Hall, University of Cambridge Summer Visiting Student Program
2018 Academic Year
Gradysz Lukasz: Doctoral Student, Department of Advanced Interdisciplinary Studies, Graduate School of Engineering, The University of Tokyo
Overview
The target of the programme is to be acknowledge with RCAST students with research and/or interdisciplinary programme consisted of very interesting and attitudechanging lectures. Every student can select the laboratory which would like to visit in order to conduct research or consult some specific subject with researcher, which is related to his research.The interdisciplinary summer program is covered by wide range of subjects which inspire many of participants to come back next years to attend them.In addition, there is a possibility to participate in plenary lectures which are extremely supplementary. Despite of the fact that the stay at the university might be intellectually challenging, there is also opportunity to participate in aspects of European culture at City of Cambridge.

City of Cambridge and Clare Hall
The city of Cambridge is small, however, it is second visited city in England. During my stay, I could observe many international trips from entire worlds. In the city, there are many places to visit, numerous museums, libraries, restaurants and night life is well-developed. Everyone can be inspired by the many beautiful museums and art galleries and admired by the beautiful architecture and majestic college buildings.. In addition, everybody should explore quaint passages set around the historic market place and colleges, where a unique and relaxing shopping experience can be found. My favorite was the famous pub in England called Eagle which was founded a few hundreds years ago to cultivate intellectual exchange and debating. The core value of Clare Hall is the ability to pursuit of excellence in a warm, welcoming and supportive environment. They take pride in being a community of equals who make a positive impact on research. Clare Hall is a place to think, a place to meet, a place to talk and a place to share. I lived in the home with fully-furnished room. Unlike traditional Cambridge Colleges, they have a relaxed approach to college life and they instead encourage our students and Fellows to use these opportunities to forge new friendships through the exchange of ideas, opinions, and debate. In addition, Clare Hall is close to the place where summer school took place and after 1 month stay there I would like to say that their fellows, staff, and students are the pillars of the Clare Hall community. By eating together, hosting seminars and conferences and other events, they actively encourage social engagement within the College.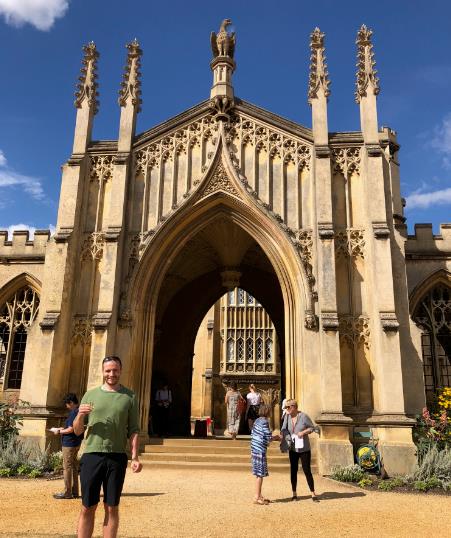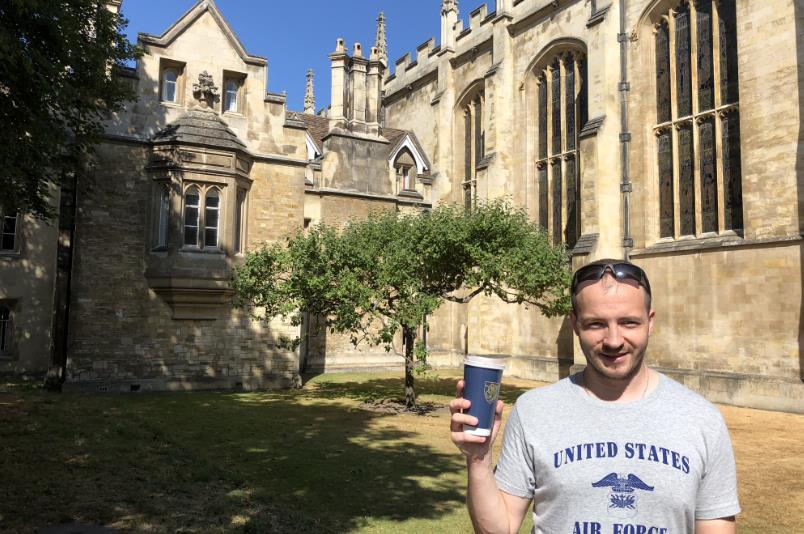 The Department of Engineering
The University of Cambridge Department of Engineering is the largest department at the University of Cambridge and one of the leading centres of engineering in the world. The department's aim is to address the world's most pressing challenges with science and technology. To achieve this aim, the department collaborates with other disciplines, institutions, companies and entrepreneurs and adopts an integrated approach to research and teaching. The main site is situated at Trumpington Street, to the south of the city centre of Cambridge. The department is the primary centre for engineering teaching and research activities in Cambridge. The department is currently headed by Professor David Cardwell.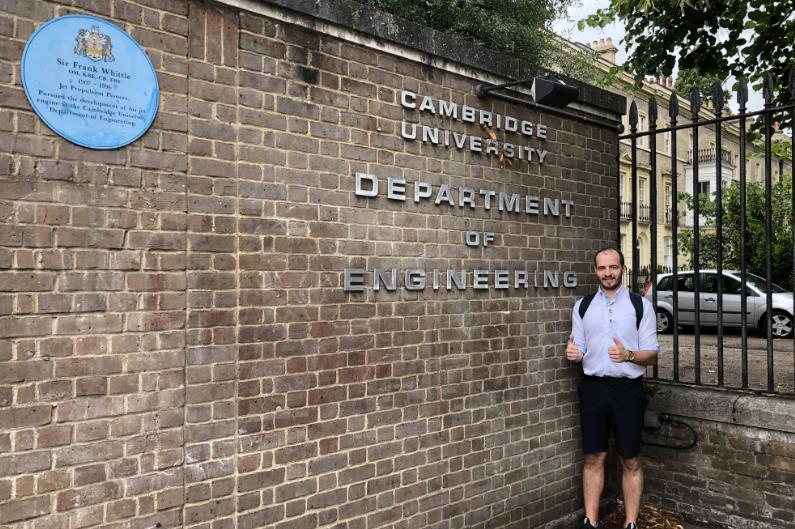 Energy Research
Energy Center of the University of Cambridge is a University of Cambridge Interdisciplinary Research Centre, that brings together the activities of over 250 academics working in all aspects of energy-related research.

Its aims are to:
• Leverage the University of Cambridge's expertise to tackle grand technical and intellectual challenges in
 energy, integrating science, technology and policy research.
• Work with industry, funding agencies, UK and foreign governments and other sponsors and benefactors to
secure funding for research in energy.
• Develop strategic academic and industrial partnerships around the world.
• Ensure that multidisciplinary, cross-university projects have support and backing from the University
leadership and research community to maximise success and impact.


Consultation on Energy Efficiency
Energy Efficiency research at the University of Cambridge cuts across all other energy research themes. Examples of key initiatives that focus on energy efficiency include: Integrated consideration of buildings, transport and urban planning, including the Energy Efficient Cities Initiative, which addresses energy demand reduction in the urban environment by integrating design and development of novel technologies for energy efficient cities, with links to economic, policy and regulatory considerations. Energy efficient buildings, using novel design and new technologies to reduce the energy consumed in business and domestic buildings, including the Energy Efficiency in the Built Environment project and work at the BP Institute on energy efficiency for HVAC (heating, ventilation and air-conditioning).